Amigo Rapid Progression
Youth Spanish Course
Children
This course is designed to give children the fundamentals of Spanish at an early age.  It's a great program to learn Spanish for beginners. Once children understand how to learn a second language, additional language learning becomes much easier.  This course covers speaking, listening, reading, and writing.   Our kid-friendly teachers come to class with lots of energy, and mix a healthy dosage of fun learning games into each lesson to keep your children engaged in each lesson.
Middle School Students
This course is a blend between our course for Children and our course for Teenagers. There are many fun, Spanish learning games, and the content is a step up from the course for Children.
Teenagers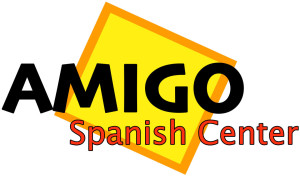 This course is similar to our adult course with a few differences designed for high school learners. One of the best ways to learn Spanish for teenagers is to focus a little bit more focus on core skills over conversation. It is generally better for teenagers to focus more on these fundamentals of grammar and writing because it will help their long-term ability with Spanish language. Compared to most Spanish classes in high schools it is very heavy in conversation. This is one of the main aspects that keeps the students engaged in the class over traditional schooling.